REAL ESTATE INVESTMENT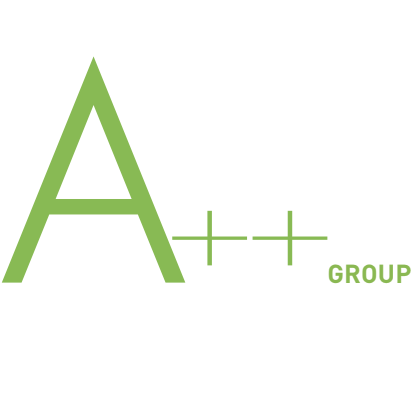 A++ Finance is the real estate syndication company of A++ Group. Our mission is to aggregate financial resources from sources that share our vision to acquire land, purchase properties, or finance new ventures while always maintaining a positive and sustainable impact on the communities in which we invest.
WE CREATE THE PERFECT LINK BETWEEN A GREAT DESIGN
AND ITS SUCCESSFUL DEVELOPMENT
A++ Finance specializes in luxury residential development in the best locations, with the potential to add value through development, repositioning, and active asset management.
ARCHITECTURE & INTERIOR
ARCHITECTURE &
INTERIOR DESIGN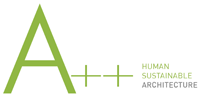 A++ HUMAN SUSTAINABLE ARCHITECTURE
This is the division that represents the soul of A++ Group. Not simply an architecture studio, but a creative hub, a crossroads of ideas and talents that operate guided by a single watchword: "We are human."
WE DON'T DESIGN SPACES
WE THINK ABOUT A NEW WAY OF LIVING
For A++, architecture is not only synonymous with construction. Each project has an intrinsic value and represents, on different scales, the needs of those who must live in those spaces.
BRANDED REAL ESTATE

CORPORATE BRAND
We believe that the perfect branding strategy and strategic partnerships are essential for the long-term growth and equity of every company. Corporate Brand is the A++ Group company that assists the client in identifying high-level brands for acquisitions or licensing agreements.
WE TURN YOUR LUXURY DREAMS INTO BEAUTY
AND BEAUTY INTO BUSINESS REALITY
We create and manage brand extensions, licensing strategies, retail concepts, and procurement, starting from the brand's DNA and key codes all the way to their implementation.
CLUB DEAL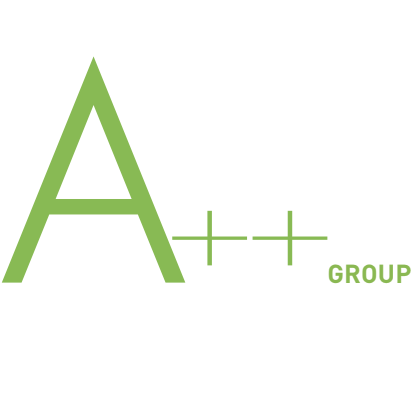 For over two decades, A++ has invested in the development of exclusive real estate projects. Our unconditional dedication has earned us strong credibility with local institutions, allowing us to create real estate projects considered benchmarks of excellence not only in Switzerland, but around the world.
WE CREATE A SELECTION OF INVESTMENTS THAT REPRESENT A GUARANTEE OF SUCCESS
A++ real estate projects are a perfect combination of top-down and bottom-up strategies, where macroeconomic factors, trends, and social habits are analyzed in depth, but also the microeconomic context, commercial needs, and present and future needs of local communities are taken into consideration.
HOSPITALITY MANAGEMENT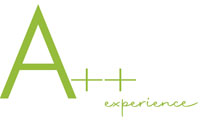 A++ EXPERIENCE
A++ Experience was born out of A++ Group's passion for sustainable architecture and human well-being and brings to life a unique stay experience that combine elegance, design, and comfort, with special attention to people's well-being.
AN UNDERSTATED LUXURY THAT COMBINES
DESIGN, ELEGANCE AND COMFORT
From Puglia to Switzerland, from the sea to the mountains, let yourself be enveloped by the warmth of A++ Experience and treat yourself to a vacation full of luxury, well-being, and relaxation.
INFORMATION TECHNOLOGY

VENTIVENTI
Ventiventi aims to improve the quality of human life on this planet by developing innovative technological equipment for sustainable management. The philosophy of Ventiventi is centered around the person, who represents the fulcrum of all its interactive functions and tools useful for improving human life.
OUR PRODUCTS AND SERVICES ARE
THE ANSWER TO THE HUMAN NEEDS
The Smart technology used is capable of monitoring, analyzing, and interacting with human spaces, the company has devoted itself to creating products that can improve the health of the environments in which we live.
BRANDED FURNITURES

CORPORATE BRAND MAISON
CB Maison, in A++ Group, is the division of Corporate Brand specializing in brand extension projects in the furniture and hospitality industry, dedicated to prestigious international fashion and luxury brands. Since 2019, CB Maison SA has been the official licensee of the ELIE SAAB Maison collection.
OUR SIGNATURE IS THE RESEARCH IN DESIGN AND
THE ARTISAN'S EXCELLENCE IN THE ITALIAN KNOW-HOW
The collection is entirely produced in Italy, created and distributed by Corporate Brand Maison SA. The ELIE SAAB MAISON collection can be defined as a "total look" as it embraces every corner of the house.
Contact
A++HEADQUARTER
A++ LUGANO // ARCH SA
Via San Gottardo, 53
6900 – Massagno // Switzerland
VAT: CHE134983394IVA
Ph: +41 91 910 0888
@: info_lu@a2plus.green
A++ USA
A++ MIAMI // ARCH USA
1550 Biscayne Boulevard Suite 202
33132 Miami (FL) United States
License AA26003564
Ph: +1 305 456 5363
@: info_usa@a2plus.green
A++ SWITZERLAND
A++ ZÜRICH // ARCH ZÜRICH AG
A++ ITALIA
A++ COMO // ARCH ITALIA
A++ UAE
A++ DUBAI // ARCH ME
Building 1A – Floor 04 – Office No.405
Dubai Design District – Dubai – UAE
License No. 93988 – PO Box 333240
Ph.: +971 (0) 44 365 463
@: info_uae@a2plus.green
A++ ITALIA
A++ MILANO // LE PRIVé
CONSTRUCTION & PROCUREMENT
CONSTRUCTION
MANAGEMENT
& PROCUREMENT

SOURCE CONSTRUCTION PARTNER
Source is the company of A++ Group that operates in the construction market as a total contractor and procurement services provider. Its services cover the entire construction chain and guide each project from realization to verification and delivery.
EVERY DREAM NEEDS THE RIGHT
CONSTRUCTION PARTNER TO MAKE IT COME TRUE
Not just a construction company but an engineering and services society founded on the valorization of resources, a group of people who put their hearts and their passion into every project.