REAL ESTATE INVESTMENT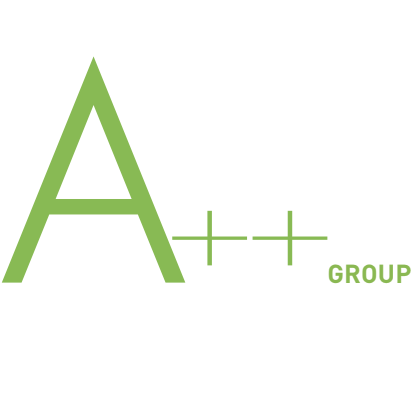 A++ Finance is the group's real estate syndication company. Our finance specializes in residential real estate in prime locations, with the potential to create value added returns through development, repositioning and active asset management.
WE CREATE THE PERFECT LINK BETWEEN A GREAT DESIGN
AND ITS SUCCESSFUL DEVELOPMENT
Combining the financial support and market knowledge with the creativity the architecture, the expertise of the construction, the value provided by brand management and the communication capacities, we are able to provide a cultural capital hardly quantifiable with money that serves as a dowel action for the success if the investment.
ARCHITECTURE & INTERIOR
ARCHITECTURE &
INTERIOR DESIGN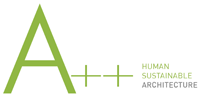 A++ HUMAN SUSTAINABLE ARCHITECTURE
A++'s approach is inspired by man and his main activities, such as socialising or living. These fundamental aspects of human living will be transposed to the physical space, thinking of the built as an indispensable tool to reach the condition of well-being.
WE DON'T DESIGN SPACES
WE THINK ABOUT A NEW WAY OF LIVING
In other words, the design of our lived space is significant because it is a representation of our subjectivity: how we live is a sign of how we think, feel and imagine the world.
BRANDED REAL ESTATE

CORPORATE BRAND
We believe that the perfect Brand Strategy and strategic Partnership are the essence for the growth and the long-term Equity of every kind of Company. Corporate Brand SA assist in identifying well-known brands for acquisitions or license agreement.
WE TURN YOUR LUXURY DREAMS INTO BEAUTY
AND BEAUTY INTO BUSINESS REALITY
We create and manage the Brand Extension, Licensing, Retail Concept strategy and Procurement starting from the DNA and Key Brand Codes until the implementation and we create at 360° Real Estate Projects with top fashion and automotive brands starting.
CLUB DEAL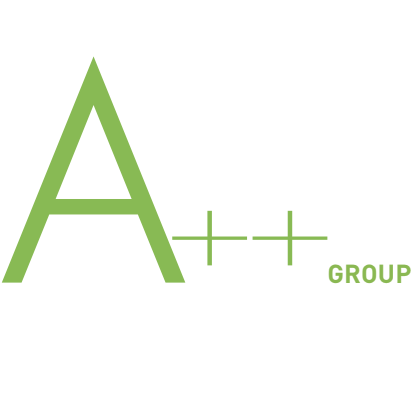 For over two decades, thanks to approfunded analyses, innovative solutions in terms of forecasting, market analysis and reference context, A++ has been highly active in the development of exclusive real estate projects.
WE CREATE A SELECTION OF INVESTMENTS THAT REPRESENT A GUARANTEE OF SUCCESS
The strong credibility that A++ enjoys with local institutions has allowed it to develop real estate projects destined to be the benchmark in Switzerland and the rest of the world. Our real estate projects are born from a perfect combination of top-down & bottom-up strategies, where macroeconomic factors, trends and social habits are studied and analyzed.
HOSPITALITY MANAGEMENT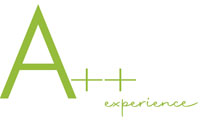 A++ EXPERIENCE
A real lifestyle that combines design, elegance and comfort. The will of a group to transpose the vision of a humanly sustainable architecture to a broader meaning.
AN UNDERSTATED LUXURY THAT COMBINES
DESIGN, ELEGANCE AND COMFORT
Through an interdisciplinary creative process was born Arch Experience Sagl, a human brand, where architecture and interior design become the tools to
create unique projects.
INFORMATION TECHNOLOGY

VENTIVENTI
In a changing world, the intent to improve the life of the human being on this planet is of fundamental importance. Ventiventi SAGL deals with developing innovative technological equipment useful for sustainable management.
OUR PRODUCTS AND SERVICES ARE
THE ANSWER TO THE HUMAN NEEDS
Part of the products developed are able to sensibly monitor the healthiness of the spaces in which we live. Ventiventi products are the answer to human needs. Each Ventiventi product is an IoT device capable of detecting, collecting and sharing data thanks to a specific proprietary protocol.
BRANDED FURNITURES

CORPORATE BRAND MAISON
A division of Corporate Brand Group specialised in brand extension projects in the furnishing and hospitality sectors, dedicated to prestigious international fashion and luxury brands. Since 2019, Corporate Brand Maison SA is the official licensee for the ELIE SAAB Maison Collection.
OUR SIGNATURE IS THE RESEARCH IN DESIGN AND
THE ARTISAN'S EXCELLENCE IN THE ITALIAN KNOW-HOW
The collection is entirely manufactured in Italy, produced and distributed by CB Maison SA. The signature of ELIE SAAB Brand is the research in design and the artisan's excellence in the Italian Know-how.
Contact
A++HEADQUARTER
A++ LUGANO // ARCH SA
Via San Gottardo, 53
6900 – Massagno // Switzerland
VAT: CHE134983394IVA
Ph: +41 91 910 0888
@: info_lu@a2plus.green
A++ USA
A++ MIAMI // ARCH USA
1550 Biscayne Boulevard Suite 202
33132 Miami (FL) United States
License AA26003564
Ph: +1 305 456 5363
@: info_usa@a2plus.green
A++ SWITZERLAND
A++ ZÜRICH // ARCH ZÜRICH AG
A++ ITALIA
A++ COMO // ARCH ITALIA
A++ UAE
A++ DUBAI // ARCH ME
Building 1A – Floor 04 – Office No.405
Dubai Design District – Dubai – UAE
License No. 93988 – PO Box 333240
Ph.: +971 (0) 44 365 463
@: info_uae@a2plus.green
CONSTRUCTION & PROCUREMENT
CONSTRUCTION
MANAGEMENT
& PROCUREMENT

SOURCE CONSTRUCTION PARTNER
Respect of costs and timing, energy efficiency and protection of resources, long-term preservation of the building. For Source SA, who operates in the construction market as a Total Contractor and Procurement services, these are the three fundamental factors.
EVERY DREAM NEEDS THE RIGHT
CONSTRUCTION PARTNER TO MAKE IT COME TRUE
Its offer of services covers the entire construction chain and guides each object from realisation to testing and delivery.